Started your digital marketing journey but not sure about how to get practical experience in this field?
The good news is you (even if you're a complete beginner) too can have digital marketing experience without depending on a job or internship.
And, even better news is, in this blog, you'll find some actionable project ideas that any newbie can start to level up their digital marketing career.
Special thanks to all of the nichemarkters members for contributing]
---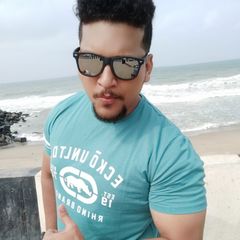 Contributed by Abhilash Kumar Mahala (Co-founder of Websolitude)
You have to take your own project 1st! Because after learning DM, no one is going to give you projects for hit & trail. So 1st you have to apply all the things to yourself.
First, Optimize your profile as much as possible. And make yourself available on all social media platforms with no bluff. If someone searches your name in Google then your various profiles should be shown in SERP.
Give that the 1st priority. Then suppose you want to work on SEO/Social media marketing/content marketing then just have patience. Make your blog, make your business pages, and implement whatever the things you have learned.
And, show it off to the world that you have done something to make an impact as a personal brand/expert in the respective field. Then projects will automatically come. Nobody is going to stop that! In Today's era, people don't give importance to resume or portfolios only.
They will first check how good a marketer you are and what have you done for yourself before coming to the freelancing world. If you have not done anything for yourself and don't have any Digital presence, then my friend you have to work on that 1st. Projects and works will automatically follow!
---
Contributed by Amit Rajlaxmi Pansia (Marketing Strategist (Digital) | Digital Analyst)
Start Blogging along with social media
Choose a niche for the blogPost
Write blogs and provide value
Post tips and valuable content on social media
Run Facebook ads like reach or like ads (and show the results to the recruiter ) – it reflects you have knowledge about ad manager and you know how to run basic ads
Start a youtube channel – it is not necessary to make a fancy video, the purpose of the channel is to practice google ads
Promote the youtube channel videos via Google Ads
Do local SEO of a friend or relative businesses total spend around 5k on ads to learn and practices basic ads and ad managers.
A candidate should work as a 360 degree marketer in a agency and after a year he/she can go with their desired specialization
---
Contributed by Goutham Bhat (Funnel builder)
Paid ads are a must for digital marketers. Mastering it makes you a complete digital marketer.
If you focus on content, you become a content writer/ copywriter
If you focus on design, you become a designer.
If you focus on blogging, you become a blogger.
But if you want to become a digital marketer, you must master ads.
That's how you deliver.
---
Contributed by Sagar Mondal
If you want to learn SEO then start a blog in a specific niche. If you want to learn Email marketing then start affiliate marketing of selected products.
If you want to get expertise on eCommerce ads (Fb/Google/Pinterest ads, Influencer Marketing, etc all included) then start a dropshipping store.
This will give you an idea about organic social media marketing as well.
---
Contributed by Krishna Arora (Digital Marketer)
Find a product and sell it. Either your own or get it made or an affiliate or use info products to sell in the backend.
That gives full exposure.
---
Contributed by Phani Bhuma (SEO and Web designer)
Most of our parents own a business. So, shift that into online.
As it is THEIR OWN business everyone will work their ass off to make it a hit…If they own a boutique – Instagram, FB(SMM).
If they own any grocery store or something – E-commerce website or Amazon seller. Is your parent a real estate agent?
You know… Ads work very well. If they're in services like a doctor or something… Health blog or YouTube channel…If the parent is in b2b – LinkedIn and ads works well
.
If they own any offline agency shift them into online. If your dad owns a laundry store… Shift that into online. Find a question in the business and answer online 
Just find a way to shift that into online… You'll learn dm and will know what's the module you're interested in.
You'll fail in the beginning for sure, but who doesn't love to increase their sales or online presence?
---
Contributed by Gowardhan Doddi (Founder of Nichemarketers and HashTag Magazine)
My favourite will be to start a blog around a niche topic, there is no better way than a blog because through blogging you get to experiment ( SEO, landing pages, content marketing, lead capture, email marketing, social media marketing)
Have fun!
---
Want to contribute to HashTagMag Blog?
Join NicheMarketers group to stay updated about the weekly question session where your answer may get featured in the blog.