Once Joe pulizzi has said that "don't build your content house on rented land."
And, when it comes to have your own content house, email newsletter is one of the best things you can start with.
In this post, you'll learn how to take your first step to build your own content house; getting your first 100 email subscribers.
We asked nichemarketers this question:
"How a beginner can get their first 100 email subscribers?"
This blog post is the answer to that question.
If you're still focusing your all energy on building content house on rented place, then this guide will lead you to own one soon.
---
I have created my 1st 100 email subscribers by creating a cheatsheet/ebook and a Landing Page for a specific industry and targeting it to the relevant audience through FB ads & Google Ads!
Google ads didn't work for me! But FB ads worked like magic!
I have done A/B testing. 1st I sold it for free, and then I charged it with a 90% off scheme!
And guess what, the second plan worked better than the 1st one!
People love to see discounts! So If you have enough knowledge about a particular industry or have done something for your clients in a specific niche, then you can create a small course or a high-quality PDF/cheatsheet, showing that it worked for your clients, so it will also work for you!
Even that PDF/small course will also act as a lead magnet for your business. And later, you can upsell your paid services! (Don't spam them with several emails and unnecessary upsell)
Email subscribers would be the money-making machine for you if you play your game strategically and think about the Life Time Value (LTV) of those subscribers!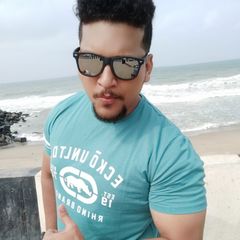 Contributed by Abhilash Kumar Mahala (Co-founder of Websolitude)
---
Going from zero to a list of hundred email subscribers should not be a difficult task. Al you need is a sense of your target audience and what are they looking for.
A simple yet needed checklist can open the gates of your email list, and people would start entering.
The main thing here is not just to add them in the list but maintain the list further.
You will have to keep pushing value through the list, keep adding more members, segment people based on their actions and report on what actions they are taking.
So, before you start adding people in your list, have a goal in mind, plan the content schedule, decide with the right technology stack and then rock the thing.
Contributed by Himanshu (SEO consultant)
---
Identify a Problem your niche/target market is facing.
Create a multi-step/phased solution.
Find the groups/Reddit's/circles/spaces/forums where your target market is hanging out.
Properly respond to a few questions and share your file in signature (if it is forums)
Promptly provide answers to people's questions and mention your PDF (only if it is relevant)
Give link the PDF behind a Lead Gen page.
To make sure you get relevant and genuine leads, ensure that the PDFs are in multiple steps, and you give the first part in the first Email you send out.
Let people know that they are going to get the next parts in the following emails.
Contributed by Nagaraja Grandhi (Digital marketer and founder of Reachenablers)
---
I followed the below tactics, and it worked very well for me.
I created an ebook that is relevant and useful for my audience.
Designed the landing page
Posted it in different groups (not as spammed)
I got a very good response but I never pressurized ppl to download it; rather, I discussed the content. For me, this worked very well.
At the end your quality of the content should also be a top-notch along with your promotion.
Contributed by Pranjal Singhal (Digital marketer)
---
Optimise your Landing Page for SEO, drop a lead magnet – bam!
Run ads on your Landing Page, drop a lead magnet – bam!
Drop a guide (value bomb) in a community – direct the traffic to your landing page (to download the guide) – bam!
But make sure you never spam the Shit out of people on WhatsApp and Messenger. You may get short term results but in the end you'll end up hurting your reputation.
Contributed by Gireesh Likhyani, A Dental Marketing & Business Consultant
---
Creating a ton of valuable content for your audience and splitting them into parts(like 30 parts or so)
Also, try to Share 4-8 parts for free and creating a good engagement. And, the remaining parts as personalized email series with replies to the mails.
Contributed by Phani Bhuma (SEO and Web designer)
---
First, I'll suggest focusing on only one content format (video, audio, or even blog). Pick only one content format.
Then start creating content consistently for at least a year.
I am not saying it will take you a whole year to get 100 emails, but this is the mindset you should be having.
Since I've good experience in blogs, I'll go with this:
Start with one dedicated landing page for the newsletter (don't forget to clearly mention what your audience can expect and how often), and make sure to add the page on your navigation bar, author bio, and even in the footer.
If your primary goal is to build an email list, then optimize your social links as well. Add the landing page URL on your social channels as well.
Next, you need to have a kickass lead magnet for every blog post you publish.
First of all, the one biggest mistake that you should be avoiding is:
Having one lead magnet and promoting it on all of your web pages. Even if this brings good results, then the strategy I'll share will give much better results.
Your lead magnet should be extremely relevant to your webpage.
Let me cite an example:
If you have written a blog post on 'How to get backlinks,' then have a lead magnet related to only backlinking strategy.
It could be a checklist for getting links, an eBook on Link-building techniques, etc.
Usually, what most bloggers will do in this scenario, is using a generic lead magnet (maybe related to SEO tips).
Both backlink and SEO is relevant, but not extremely relevant (That's where you have to go to the extra mile to get above the average result)
Unless you're a big brand or personality, you should be engaging with communities and groups (say FB groups). This will hugely impact your conversion rate.
The more people see your useful posts on different communities and groups, the higher the conversion rate you'll get.
Because email list building is all about earning trust from your audience. And, to build trust, you'll have to be consistent and patience.
Another proven trick that worked for me is to create a list of resources (that your audience wants).
For example, I've created a list of 130+ content marketing resources and also added a lead magnet as "Download the spreadsheet of the list of resources."
That single blog post has generated more than 100 emails so far with a conversion rate of 25%.
All of this happened because people already know me, trust me, and obviously, that was a great deal for them as well.
Last but not least, start tracking the performance of your webpages and landing pages.
Use google analytics to get useful data like:
1. Most visited page on my site (make sure that this page is well-optimized for conversion)
2. Conversion tracking (Use Google analytics goal conversion to track the conversion and funnel of users' journey)
3. Performance of your navigation bar of the site (This will show you which button to replace, which pages are getting ignored, and more)
That's all I can think of now.
I hope you'll get clear and actionable ideas to start with.
Contributed by Sk Rafiqul Islam (Content marketing strategist)
---
Want to contribute to HashTagMag Blog?
Join NicheMarketers group to stay updated about the weekly question session where your answer may get featured in the blog.
Special thanks to all of the nichemarkters members for contributing.